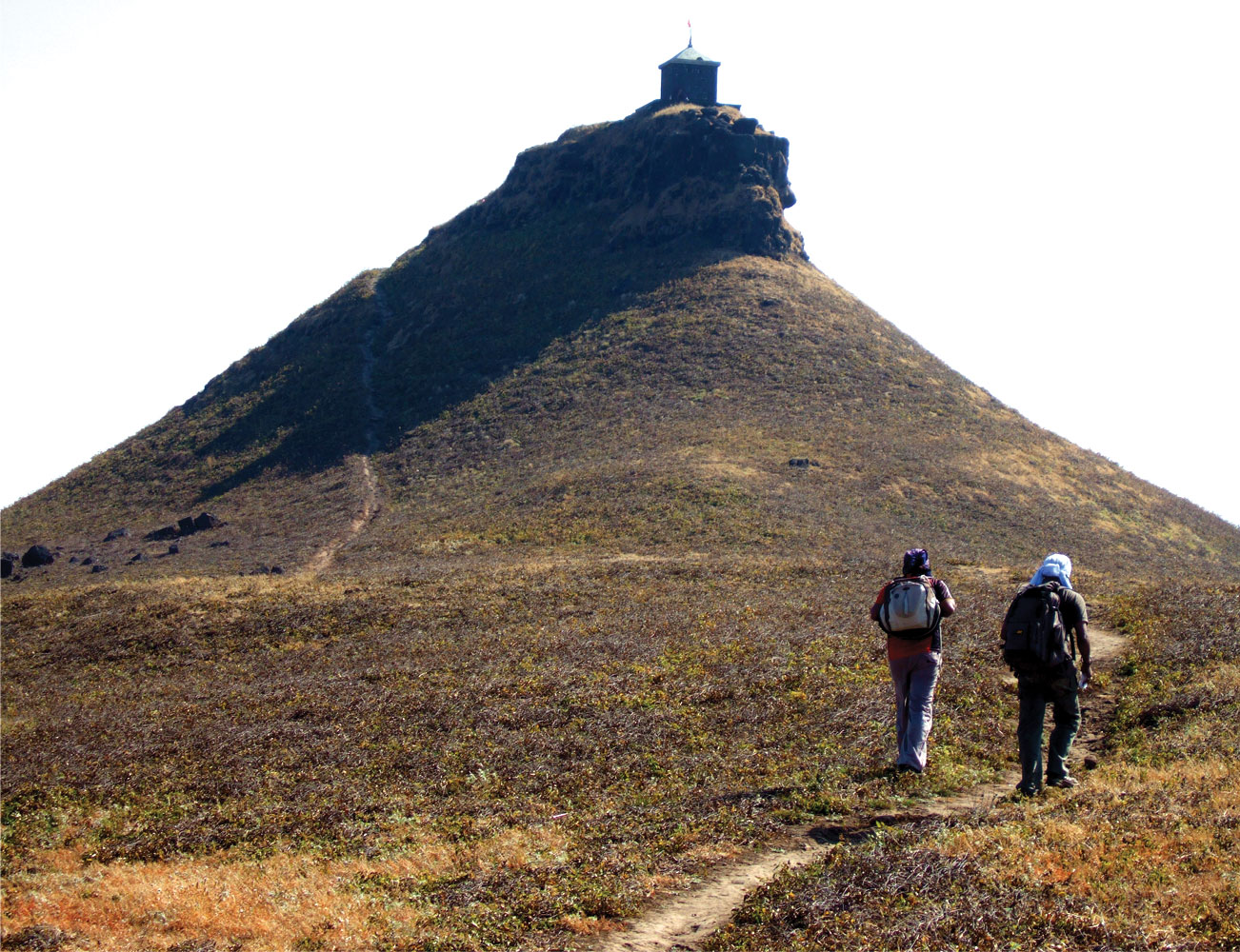 Salher Fort
---
Location Type
---
Fort
Best season
---
All
Distance from nashik
---
137 K.M.
Trekking facts
---
Way:
1) From Salher - take South route 2) From Waghambe - take North route
Time To Climb :
2 and half hours / full day trek
Difficulty Level:
easy
Spread:
Large
Water Availability:
Available throughout the year on top
Carry Along:
No special equipments
Guide:
Available in Salher or Waghambe village
How to reach
---
NASHIK to Salher Fort
Reach By Car:
Convenient by car. Rent a car facility or sharing vehicles available from Nashik.
Reach By Bus:
Buses available from Nashik up to Salher or Waghambe.
Reach By Train:
Trains available up to Nashik Road.
By Boat:
No boat route.
Facilities available

Accommodation

Food

Garage

Medical aid

Near By Places

Petrol Pump

Souvenir
---
Location Details
---
Salher is the greatest fort of Maharashtra. When Chattrapati Shivaji Maharaj conquered this fort, the entire opposition was scared. During 1340 A.D. this fort was ruled by King Ramdev of the Baglan dynasty. Due to the strong forts of Salher, Mulher, the Baglans were able to rule the region for a long time. It was not easy to battle against all the enemies including the Nizams and gain victory every time. The Mughals were unable to conquer this fort even after surrounding this fort for over 12 years. Finally in 1639 A.D. during the rule of Aurangzeb, the Baglan king surrendered himself along with Salher and 33 other forts in his kingdom and accepted slavery.
User Experience
---
Salher range runs East-West. The view of the surrounding forts Salher offers from the top seems too beautiful to be true. Seeing this one's mind is filled with anxiety and excitement. The East facing temple of Parshuram Rishi adds a religious value to the fort. To the North are the huge water tanks and caves carved out of the rocks. The remains of the historic structures depict the heritage of Salher. To the East and the West are 14 entrance gateways in total, making a complete chain around the fort. The minute carvings and the art displayed here make one think about the quality of architecture displayed.
Do Not Miss
---
• Temple of Parshuram rishi on top. • View of Saalota fort from Eastern end. • Narrow doorways while climbing from western side. • Continuous caves on right side, narrow doorways and steps while descending from East side. • Neatly built lake at the middle top. • Renukadevi and Ganpati temple next to temple in front of caves.
Treks scheduled
Trek Date
No of people
Charges