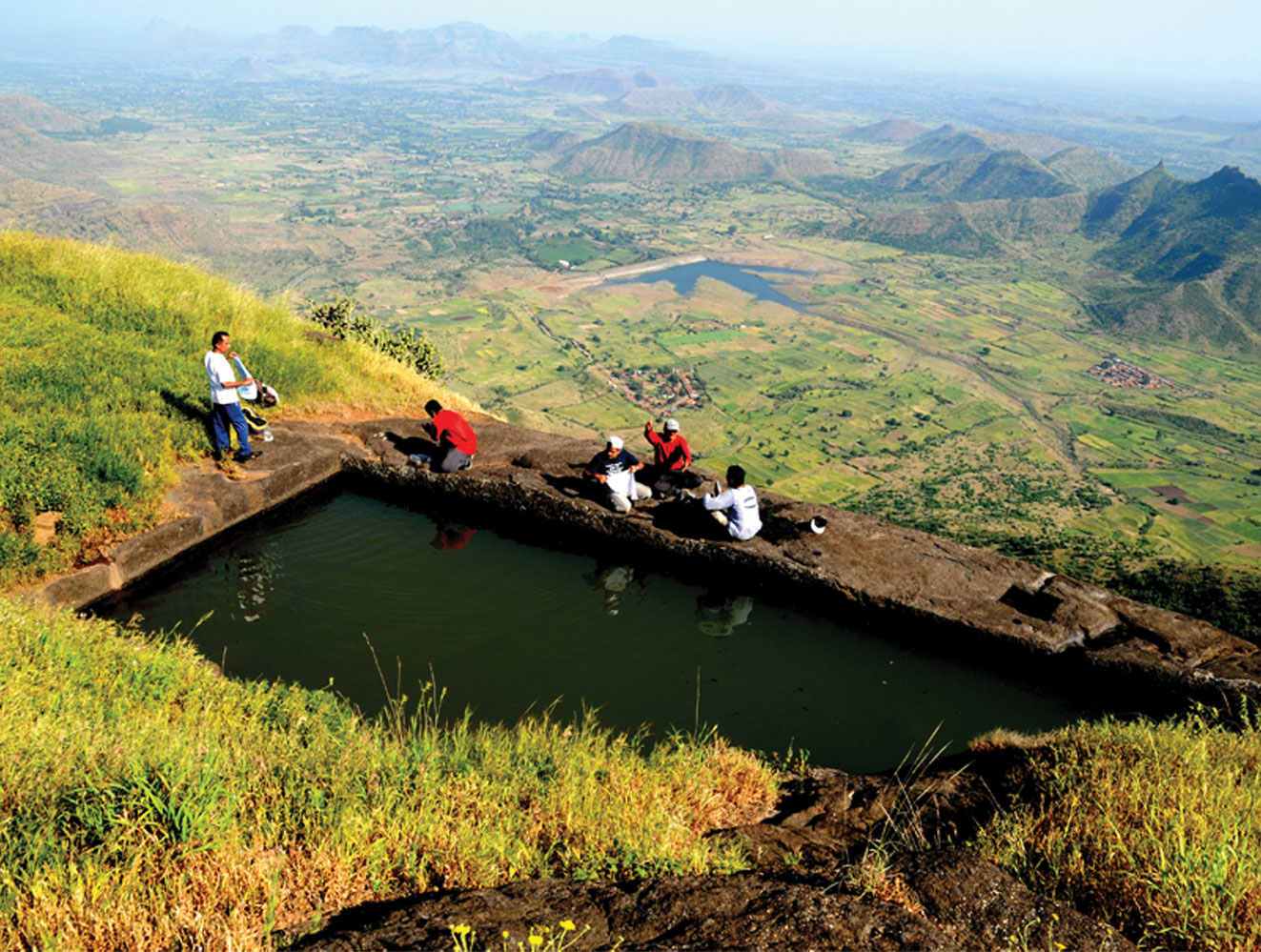 Moragad
---
Location Type
---
Hill Fort
Best season
---
All
Distance from nashik
---
109 K.M.
Trekking facts
---
Way:
Towards the South of Mulher
Time To Climb :
2 hours/ half day trek (2-3 days trek if combined with Mulher and Hargad forts)
Difficulty Level:
easy
Spread:
Medium
Water Availability:
Water tank on South -East side
Carry Along:
No special equipments
Guide:
Available at Mulher
How to reach
---
NASHIK to Moragad
Reach By Car:
Convenient by car. Rent a car available from Nashik, Satana and Taharabad.
Reach By Bus:
Buses available from Nashik and Satana.
Reach By Train:
Nearest railway station is Nashik Road.
By Boat:
No boat route.
Facilities available

Accommodation

Food

Garage

Medical aid

Near By Places

Petrol Pump

Souvenir
---
Location Details
---
The fort was built by the Bagul dynasty and named Bagulgad and then Baglan from 1308 to 1619. In 1638, Mughals invaded Baglan and conquered it ending the prosperous Hindu rule, after which the fort was named as Aurangagad. Mulher had been the Capital of Baglan for all this time. The Marathas attacked the Mulher fort in 1672. In this campaign, Shivaji Maharaj conquered the fort in the Maratha Kingdom. Afterwards, the fort of Mulher was again conquered by the Mughals.
User Experience
---
This fort is actually the second bastion of the Mulher fort. One can say it is a part of Mulher fort. There are three garrisons on the way to the forttop. While walking towards the fort-top there is a cave near to the second garrison. The top of the fort can almost be called a plateau. There are a couple of cisterns and a beautifully built reservoir. Remains of some residential buildings have stood the test of time. A bird's eye-view of the Mulher plateau as well as the fortifi ed spur, fort Hargad, Mangi-Tungi, Nhavigad, Tambolya and Hanuman Tekdi is admirable from the top of Moragad. Hargad, Mulher and Moragad, though being a trio have achieved a distinct position for itself.
Do Not Miss
---
• Entrance door on West side. • Water tank on South side. • Remains and plinths of Palace. • View of Nhavigad fort Mangi-Tungi peak, Tambolya peak, Dawal Malik, Hiranbari dam on North side. • West side view of Mulher, Hargad, Salher, Salota forts. • South side view of Chaulher fort and Dirbhaujai peak. 'Ein-e-Akbari' elaborately describes the beauty and prosperity Nashik when it was under Mughal rule
Add Trek Review
Rohit satav
---
Anyone planning to go to mukher fort tomorrow dt 27th Dec 2020 If yes please contact me on 9021067441
Treks scheduled
Trek Date
No of people
Charges