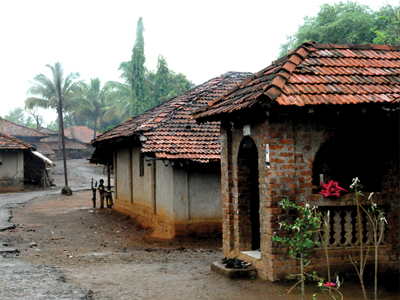 Bhupatgad
---
Location Type
---
Forest Fort
Best season
---
All
Distance from nashik
---
97 K.M.
Trekking facts
---
Way:
From Zhapgaon - South side
Time To Climb :
1 hour 30 mins/half day trek
Difficulty Level:
easy
Spread:
Small
Water Availability:
Available at farmer's house on top of fort
Carry Along:
No special equipments
Guide:
Available at Zhapgaon. It is necessary
How to reach
---
NASHIK to Bhupatgad
Reach By Car:
Rent a car facility available at Nashik. Sharing vehicles available Keldhar phata.
Reach By Bus:
Buses available from Nashik till Keldhar phata.
Reach By Train:
Nearest railway stations are Nashik Road and Dahanu.
By Boat:
No boat route.
Facilities available

Accommodation

Food

Garage

Medical aid

Near By Places

Petrol Pump

Shelter

Souvenir
---
Location Details
---
Bhupatgad is the only fort in the Jawhar region. The palace of Jawhar is extremely beautiful and worth seeing. In the historic times, the complete region was a dense forest area and so was unsafe to wander. Bhupatgad must be used to keep an eye on the activities around. In June 1672, Chhatrapati Shivaji Maharaj included the region on Bhupatgad in Swarajya. The financial capital of Mughals was Surat. After returning from the attack at Surat, Shivaji Maharaj realized the importance of Bhupatgad. And so he included the complete region in Swarajya. After the death of Shivaji Maharaj, the Mughals conquered Bhupatgad in 1688 A.D.
User Experience
---
This fort is not big at all. It gives an indication that it might be used as a watch tower fort the surrounding areas. The Jawhar ghat on the way to Bhupatgad reminds one of Darjeeling in the Himalayas. After reaching Zhapgaon one sees a hillock surrounded with clouds amidst the fog. The entrance gateway has been blocked by the mud over the years. It takes an hour to reach the top which turns into a lively green place with the hide and seek of the rains and fog in the monsoons. The top has a fortification with bastions at every corner. It states a possibility of a palace being there in the historic times. There is a small lake carved out at the centre and water tanks beside it. This trek is fun especially in monsoons.
Do Not Miss
---
• Entrance door. • Buruj. • Tatbandi on top. • Plinths of palace at the center of the fort. • Beautiful views form East side tatbandi. • South side tatbandi and big water tank.
Add Trek Review
Maqsood Shaikh
---
Awesome location
Treks scheduled
Trek Date
No of people
Charges