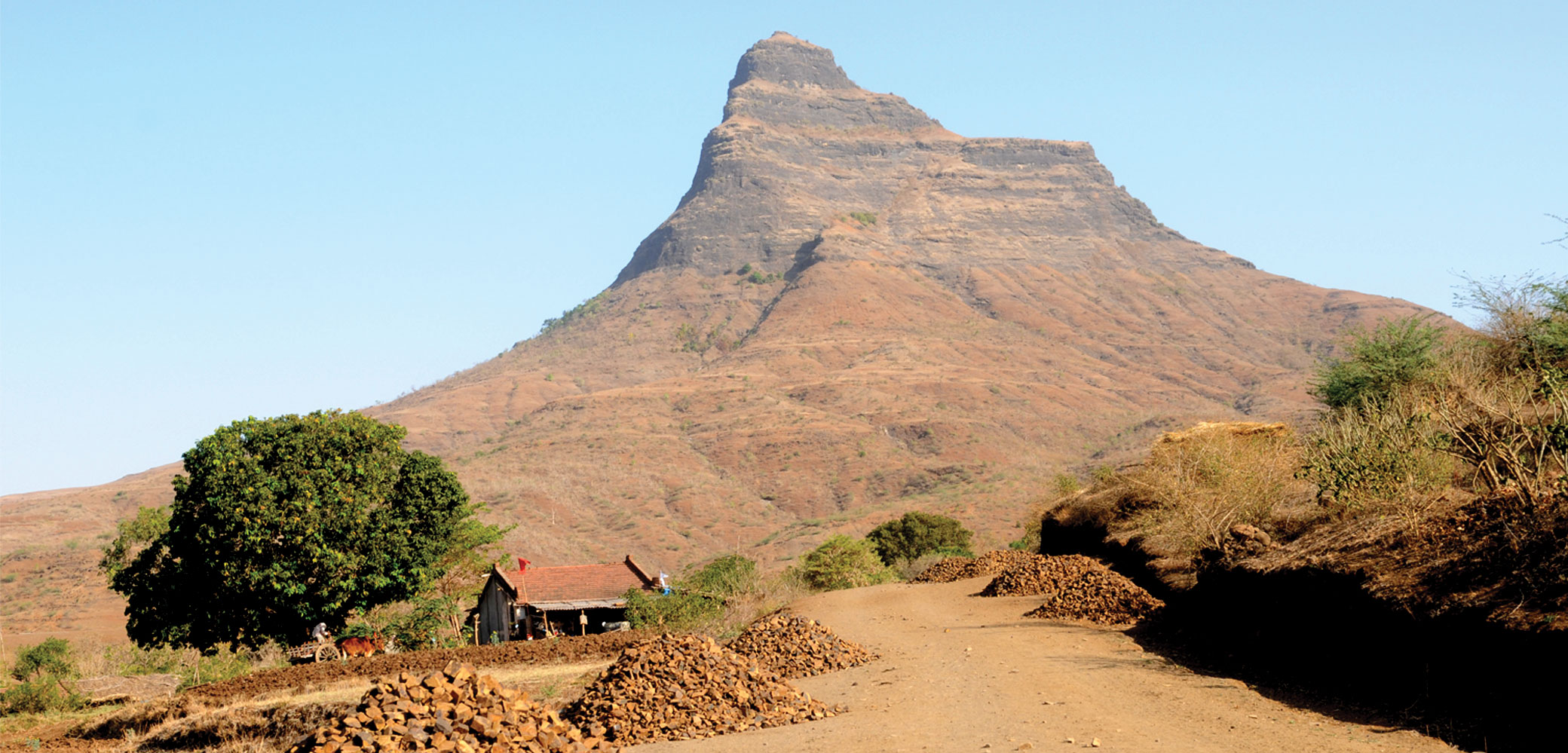 Tambolya hill
---
Location Type
---
Hill Fort
Best season
---
All
Distance from nashik
---
120 K.M.
Trekking facts
---
Way:
Climbing towards South from Mulher village
Time To Climb :
1 and half hours / full day trek
Difficulty Level:
easy
Spread:
Large
Water Availability:
Not available
Carry Along:
No special equipments
Guide:
Take guide from mulher, it is necessary
How to reach
---
NASHIK to Tambolya hill
Reach By Car:
Rent a car and sharing vehicles available from Nashik and Taharabad.
Reach By Bus:
Buses available from Nashik till Taharabad, from there available upto Patalwadi.
Reach By Train:
Trains available up to Nashik Road.
By Boat:
No boat route.
Facilities available

Accommodation

Food

Garage

Medical aid

Near By Places

Petrol Pump

Souvenir
---
Location Details
---
Tambolya is a hill and not a fort so it does not relate to any of the historical events so far. There is scarce reference of Tambolya in the pages of history.
User Experience
---
In the Northern part of the historically important Baglan region, the Selbari-Dolbari range marks its presence. Tambolya is a hill of the same range. Mangi–Tungi, Tambolya and Nhavigad are the only three hills of the range. The hill which looks like a pinnacle in the first glimpse is actually a hill with a small plateau on the top. Since it is not a fort, there are no remains of fortifi cations or bastions, caves or water tanks. Though not for its heritage, Tamboya can be visited just for the sheer pleasure of trekkingThe route from Bhilwadi to Mangi–Tungi is very fascinating . While moving ahead from here is seen, the pinnacle like hill of Tambolya to the right. It takes half an hour from here to reach the foothills. It is ideal to visit the region after rains so that along with viewing the nature, one can also capture the glimpses of it in one's heart as well as camera. Durgnhava (Nhavigad) is towards the South-West of Tambolya. The twin pinnacle of Mangi– Tungi is seen towards the East. The earth fill Haranbari dam is towards its South-West which is on the Mausamriver. The Latipada dam reservoir is on the North.
Do Not Miss
---
• East side corner canon 22 ft. long. • Hanuman temple at the center of the fort. • South side historical remains-door, buruj, tatbandi, secret door (chorwat). • View of Mulher fort. • Udhav Maharaj math at Mulher.
Treks scheduled
Trek Date
No of people
Charges