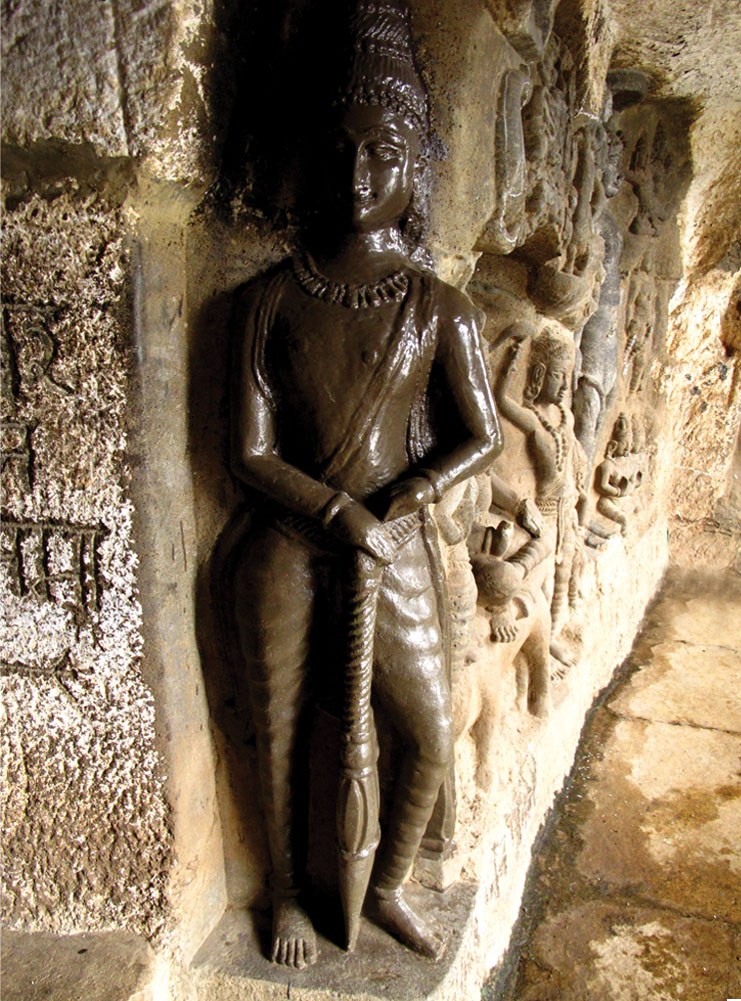 Mangi-Tungi hill
---
Location Type
---
Hill Fort
Best season
---
All
Distance from nashik
---
120 K.M.
Trekking facts
---
Way:
Take North route from Bhilwad
Time To Climb :
2 hours/ 1 day trek
Difficulty Level:
easy
Spread:
Medium
Water Availability:
Water storage available on top
Carry Along:
No special equipments
Guide:
Not needed
How to reach
---
NASHIK to Mangi-Tungi hill
Reach By Car:
Rent a car and sharing vehicles available from Nashik and Taharabad.
Reach By Bus:
Buses available from Nashik till Taharabad, from there available up to Bhilwad.
Reach By Train:
Trains available up to Nashik Road.
By Boat:
No boat route.
Facilities available

Accommodation

Food

Garage

Medical aid

Near By Places

Petrol Pump

Shelter

Souvenir
---
Location Details
---
Mangi-Tungi is described as Siddhakshetra which means it is a gateway to the state of enlightenment. Lord Krishna breathed his last & jettisoned his material body in the same area. It is further believed that his elder brother Balram, came out of the state of deep mourning after Lord Krishna's death & received paramadnyana, ultimate knowledge which further helped him attain enlightenment at Mungi Tungi. It is stated in the puranas that the last rites of Lord Krishna were performed by his brother here. A great festival on the mountains is celebrated every year in the holy month of Kartik (September-October) when Hindus & Jains converge in large numbers to witness the grand Rathyatra.
User Experience
---
Mangi-Tungi is a prominent twin-pinnacled peakwith plateau in between. The route from the archway, leading to the left, takes one towards the Mangi Pinnacle and leading to the right, takes one to the Tungi pinnacle. One can reach the caves at the base of the Mangi Pinnacle within around 20 minutes from the archway. Along the base of the pinnacle are 356 carvings of Mahavir, Adinath, Parshvanath, Hanuman, Vali, Sugreeva, etc. There are some engravings too in some of the caves. There is also a temple of Mangigiri here. On the route to Tungi from the archway, there is a beautiful Krishna temple made of marble with intricate marble grills. One can reach the Tungi pinnacle within half an hour from the archway. It is taller than Mangi. There are 3 caves on the way. There is a temple of Tungigiri in one of these caves and there are 99 carvings of Buddha in these caves. These Pinnacles are not very tall but need technical expertise and rock climbing equipmentto climb it.
Do Not Miss
---
• Jain caves at different locations. • View of Tambolya and Nhavigad on West side. • View of Mulher fort on South-West side. • East side views of Pisol and Dermaal forts.
Add Trek Review
Gourang Ambulkar
---
Phenomenal site. During monsoon the view of the stairs to Tungi seems like these are Stairways to Heavens. Start with Tungi when you are fresh.
Treks scheduled
Trek Date
No of people
Charges