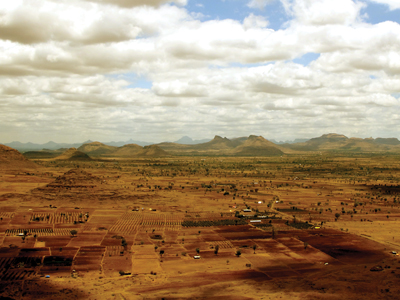 Dundhagad
---
Location Type
---
Hill Fort
Best season
---
All
Distance from nashik
---
115 K.M.
Trekking facts
---
Way:
1) From South of Dundha village 2) From West side ghali – excavated route
Time To Climb :
1 hours / half day trek
Difficulty Level:
easy
Spread:
Small
Water Availability:
Available, in water tanks on and caves East side.
Carry Along:
No special equipments
Guide:
Take one from Dundha village
How to reach
---
NASHIK to Dundhagad
Reach By Car:
Convenient by car. Rent a car facilityavailable at Nashik.
Reach By Bus:
Buses available from Nashik till Satana. Change bus from there to Dundha.
Reach By Train:
Trains available up to Nashik Road.
By Boat:
No boat route.
Facilities available

Accommodation

Food

Garage

Medical aid

Near By Places

Petrol Pump

Shelter

Souvenir
---
Location Details
---
Dundhagad is far from the race of making records in the history. There is no event about Dundhagad which was prominent enough to create history.
User Experience
---
The Sahyadri range which runs from Nashik along with its sub ranges, becomes smaller and smaller as it continues towards the East. The height and spread, both goes on decreasing and so does the diffi culty level. Amongst these small forts is Dundhagad. Karhegad, Ajmer and Bistha are its neighbours.Starting from the base village one sees a valley, to the right of which is Dundhagad. The pathway takes one to the stone carved steps,35 in number. Even if the climb is easy there are many thorny bushes in the way. Below one tree is a North facing temple of Lord Shiva.There is a water tank nearby but it is dry. There are total of fi ve water tanks on the fort. If one traverses on the line connecting theses five water tanks, the complete fort is travelled. The pathway throughout the journey is prominently noticeable and so there are no chances of getting lost. After covering some distance is a neat and clean Ashram where the Sadhus stay. While wandering on the fort, fortifi cation is visible at few places. The entire region is very pleasant. If the skies are clear, Salher–Mulher and Mangi–Tungi are beautifully visible. There isa sugar factory near Dundhagad at Ravalgaon.
Do Not Miss
---
• 30-40 rock cut steps to reach the fort. • Mahadev temple on top. • Bhameshwar Maharaj Ashram and samadhi. • Tatbadi • Many Water tanks and well. • View of Dhunda village on South side. • View of Satmala range on South side. • View of Selbari range on North-West side. • View of Ajmer, Bista and Karha fort on West side.
Treks scheduled
Trek Date
No of people
Charges