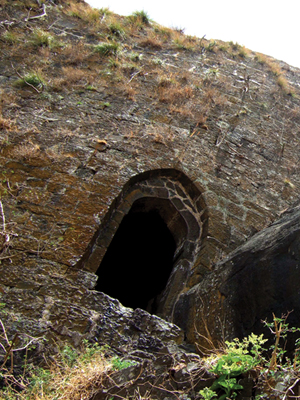 Chaulher fort
---
Location Type
---
Hill Fort
Best season
---
All
Distance from nashik
---
110 K.M.
Trekking facts
---
Way:
From South of Wadi Chaulher
Time To Climb :
2 hour/half day trek
Difficulty Level:
easy
Spread:
Medium
Water Availability:
There are two water tanks carved in the rock towards the left of the fort
Carry Along:
No special equipments
Guide:
Available at Wadi Chaulher
How to reach
---
NASHIK to Chaulher fort
Reach By Car:
Rent a car facility available at Nashik. Sharing vehicles available from Satana.
Reach By Bus:
Buses available from Nashik till Satana. Change bus from there to Wadi Chaulher.
Reach By Train:
Nearest railway station is in Manmad
By Boat:
No boat route.
Facilities available

Accommodation

Food

Garage

Medical aid

Near By Places

Petrol Pump

Souvenir
---
Location Details
---
During 1637 A. D., the Baglan King Bahirji accepted defeat before the Mughal army and so the fort of Chaulher came under the Mughal rule. Baglan's favourite fort is remembered for its architecture. In the pages of history, Chaulher does not mark its presence. The Baglan kingdom prospered from the Mulher fort and then it spread up to Chaulher. This region has many other peaks and forts which were under the Baglans. The gigantic Chaulher might have definitely played its role in the history, though not of prime importance.
User Experience
---
Chaulher is also known as the Tilwan fort. A tall mountain which is visible to the South of Tilwan village is Chaulher fort. After walking about 2 to 2 and half km from Tilwan one reaches the foothills of Chaulher. To the left of the street is an old Neem tree whose roots are very peculiar. The climb is East to west. The first entrance door is completely in ruins while the second is very ornamental and carved out of the rock. One has to climb up from a tunnel here. To the left are some water tanks. To the West are the remains of the fort. The steps near the bastion take one to the top. The remains of the historical structure attracts one's eye. Water tanks to the East can be seen. The four peculiar entrance gateways of Chaulher can be seen very easily. To the North-West are the forts of Salher–Mulher and to the South are the forts of the Satmala ranges.
Do Not Miss
---
• Ruins of Entrance door at the start. • Highly ornamental and rock cut entrance door. • Water tanks and bastion on top. • Remains of historical structure. • Entrance doors, 4 in number, of a particular architectural style. • View of Salher-Mulher towards North-West side. • View of Satmala range towards South side.
Treks scheduled
Trek Date
No of people
Charges