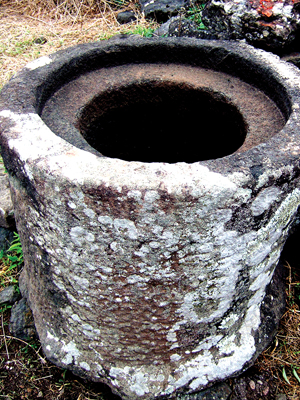 Rajdher Fort
---
Location Type
---
Hill Fort
Best season
---
All
Distance from nashik
---
75 K.M.
Trekking facts
---
Way:
The path from North-West of Rajdherwadi takes around one and a half hour to reach the base of the summit.
Time To Climb :
2 hours / 1 day trek
Difficulty Level:
easy
Spread:
Large
Water Availability:
Water tank on top
Carry Along:
No special equipments
Guide:
Available at Rajdherwadi
How to reach
---
NASHIK to Rajdher Fort
Reach By Car:
Convenient by car. Rent a car facility available from Nashik, Chandwad.
Reach By Bus:
Buses available to Chandwad from Nashik, Buses and private vehicles available from there.
Reach By Train:
Trains available up to Manmad and Nashik Road.
By Boat:
No boat route.
Facilities available

Accommodation

Food

Garage

Medical aid

Near By Places

Petrol Pump

Shelter

Souvenir
---
Location Details
---
In June 1636, after a vigorous battle of two months, the Nizams accepted a defeat against the Mughals and the Rajdher fort came into the Mughal hands. The complete Nizam family was house arrested by the Mughals. Thereafter, this fort was with the Mughals even in the times of Shivaji Maharaj. During 1818 A.D., this fort became a British property. During this time, the way to the fort was destroyed with the canons. And the current scenario is still the same.
User Experience
---
Rajdher is the last fort in the Satmala ranges towards the west. From Chandwad, there is a temple of Goddess Renuka towards the North. Towards the South of the hill on the top is a beautiful temple of God Chandreshwar. A pakka road leads straight to Rajdherwadi. There is a temple of Lord Hanuman to the right. Adjoining it towards the West is a path which leads one to the hill top. After a while ones reaches a plateau from where are the stairs to reach the top. The stairway to the fort has been destroyed by the British. Currently, an iron ladder has been installed there. After entering through the first door, towards the left is a stone inscription in Farsi literature. Climbing up, one sees water tanks, caves and a lake towards the left adding heritage to the place. Towards the West on the top are the remains of a dilapidated structure. From the top towards the west, one can see the complete stretch of Satmala ranges standing tall making a beautiful composition among them. Towards the North are the fortification wall and the bastions.
Do Not Miss
---
• Rock cut caves. • Temple of Lord Shiva. • Manmade Lake. • Historical monument on East side. • A stone inscription in Farsi language.
Treks scheduled
Trek Date
No of people
Charges