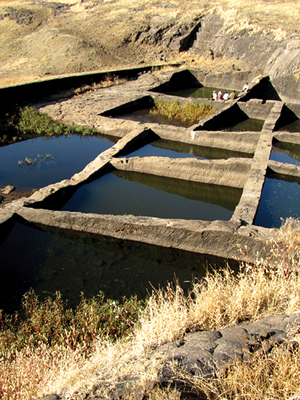 Alangad
---
Location Type
---
Hill Fort
Best season
---
All
Distance from nashik
---
84 K.M.
Trekking facts
---
Way:
Take North route from Udadavane, Route also available from Madangad.
Time To Climb :
4 to 5 hours / preferaly 2 day trek
Difficulty Level:
Difficult
Spread:
Large
Water Availability:
Ample, water tanks and caves on top
Carry Along:
Rope required for Udadavane route and specialized requipment required for Madangad route
Guide:
Available in Udadavane. It is necessary.
How to reach
---
NASHIK to Alangad
Reach By Car:
Convenient by car. Rent a car facility available at Nashik, Ghoti, Igatpuri. Sharing vehicles available from shendi
Reach By Bus:
Buses available from Nashik, Ghoti up to Shendigaon.
Reach By Train:
Trains available up to Nashik Road and Igatpuri
By Boat:
No boat route.
Facilities available

Accommodation

Food

Garage

Medical aid

Near By Places

Petrol Pump

Shelter

Souvenir
---
Location Details
---
Amongst the peaks of Sahyadris, Alang and Madan are the most diffcult ones for climbing. It is merely impossible to climb without the trekking instruments. Seeing the condition of the fort, one can easily guess that it dates quite back in the history. Though it is not so famous in the pages of history, Alang-Madan-Kulang trio was captured by the Peshwas. They were first into the Mughal Kingdom. Later, when the sun of the Peshwa dynasty was about to set, the British captured these forts with the help of their arms and ammunitions. It was then that the routes to the top of these peaks were destroyed. Thanks to them, one can enjoy the thrill of trekking.
User Experience
---
This is a fortress of very great natural strength. From the trekker's point of view, it can be called the 'fort of traverses'. Three - fourths of the fort has to be traversed, at least three times at different levels to reach the top. A small cave is dug in between the traverse which can be conveniently used to stay. It has a non potable source of water. From the side of this cave, there is a small sand route leading one to the top of the fort. At the top there is a lake comprising of seven water channels or hauds. A series of water cisterns arranged in a semi - circular fashion on the top is a unique sight. There is an excellent view of the neighbouring Kalsubai. Remains of a storage building and a temple can be found at the top. The fort covers a huge area. One end of the fort descends down in the pass between Alang and Madangad. This route is very difficult and requires at least one expert rock climber.
Do Not Miss
---
• Caves • Cluster of ten water tanks. • Historical remains of wall. • Remains of wada and water tank near it. Temple remains and Sheelalekh near it. • East side view of kalsubai. • West side view of madangad and kulangad. • South side view of ratangad and bhandardaradam. • North side view of ambewadi village.
Treks scheduled
Trek Date
No of people
Charges