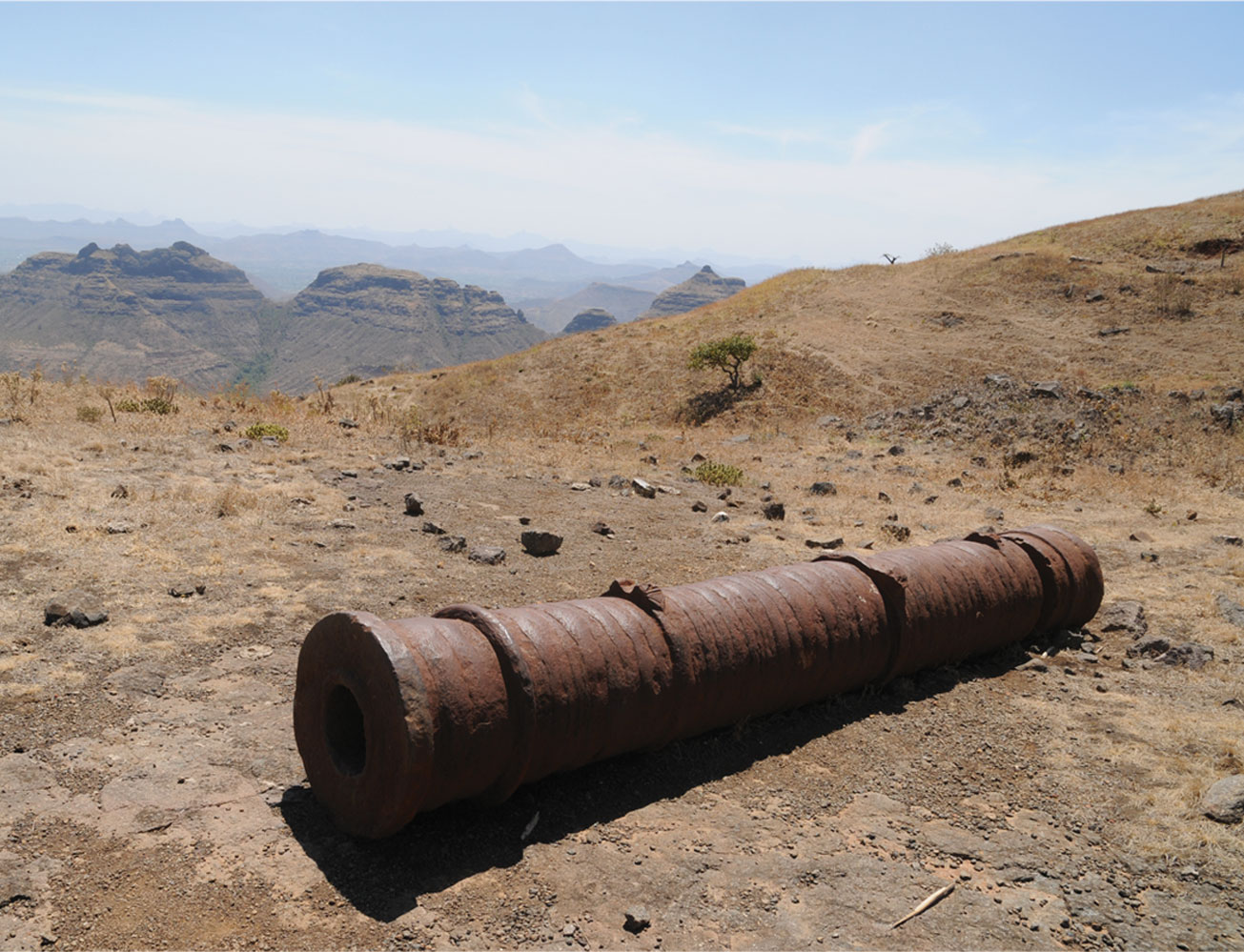 Hargad
---
Location Type
---
Hill Fort
Best season
---
All
Distance from nashik
---
121 K.M.
Trekking facts
---
Way:
Climbing towards South from Mulher village.
Time To Climb :
1 and half hours / full day trek
Difficulty Level:
easy
Spread:
Large
Water Availability:
Not available
Carry Along:
No special equipments
Guide:
Take guide from mulher, it is necessary
How to reach
---
NASHIK to Hargad
Reach By Car:
Convenient by car, rent a car available from Nashik, Satana and Taharabad.
Reach By Bus:
Bus from Nashik also from Satana.
Reach By Train:
Nearest Railway station is Nashik Raod.
By Boat:
No boat route.
Facilities available

Accommodation

Food

Garage

Medical aid

Near By Places

Petrol Pump

Souvenir
---
Location Details
---
When the Bagul dynasty ruled this region, it was during that time that the fort of Hargad was constructed. Hargad was basically built with the perspective of maintaining safety and security of the Mulher fort. Bagul dynasty ruled the region from 1308 A.D. to 1638 A.D. And since then this region is named Baglan. In 1638 A.D. the Mughals conquered the territory and Hargad became a part of their domain. In 1671 A.D., The Maratha tried to conquer the fort but were unsuccessful. Then after a year, in 1672, however Hargad became a part of the Swarajya.
User Experience
---
The Hargad stands almost on the edge of the Sahyadris. The beauty and calmness of the fort would fill you with great pleasure and delight. This is a grand old fort. Hargad Fort lets you have a great view of the surrounding areas. This fort shows you the enriched beauty of Sahyadri Hills. The top of the fort is too fl at that it is just like a plateau. Ruins of the temple, residential structures and a couple of water cisterns can be seen here. There is a temple of Kapaar Bhavani in the cave and it is located on the plateau itself. At the East, there is a Cannon which is 22 ft. long and 2 ft. wide.
Do Not Miss
---
• East side corner canon 22 ft. long. • Hanuman temple at the center of the fort. • South side historical remains-door, buruj, tatbandi, secret door (chorwat). • View of Mulher fort. • Udhav Maharaj math at Mulher.
Treks scheduled
Trek Date
No of people
Charges