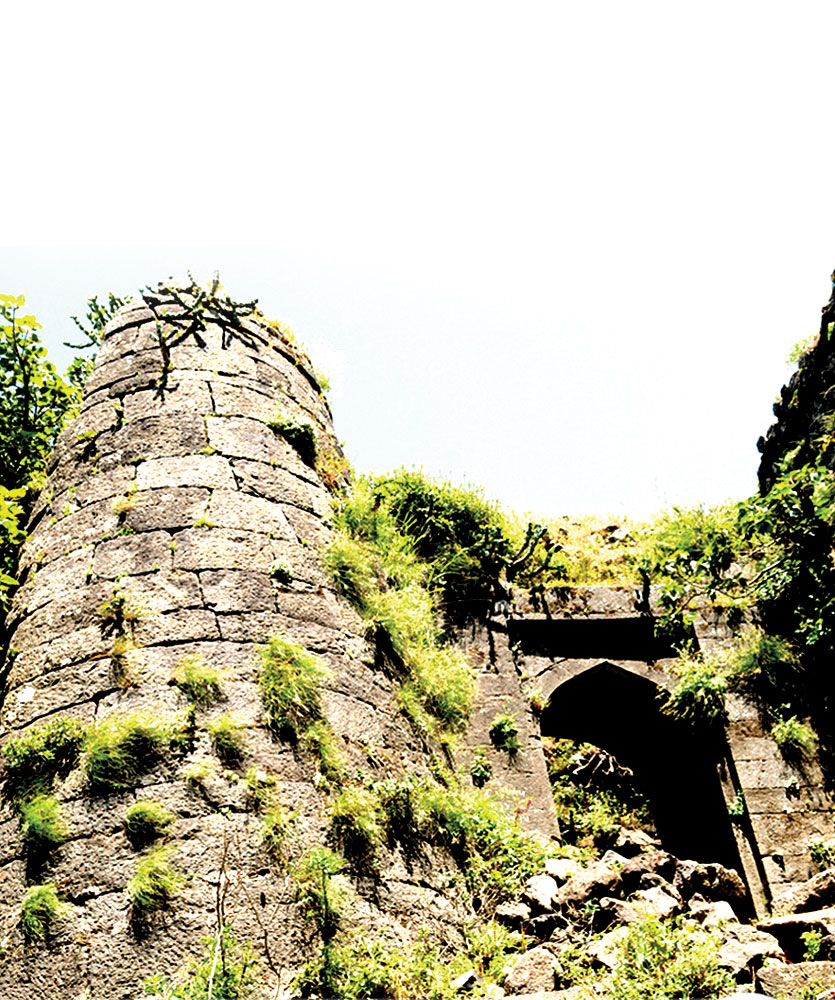 Mulher Fort
---
Location Type
---
Hill Fort
Best season
---
All
Distance from nashik
---
121 K.M.
Trekking facts
---
Way:
Climbing towards the South from Mulher
Time To Climb :
2 hours/ one day trek
Difficulty Level:
easy
Spread:
Large
Water Availability:
Ample
Carry Along:
No special equipments
Guide:
Available at the village
How to reach
---
NASHIK to Mulher Fort
Reach By Car:
Convenient by car, rent a car availablefrom Nashik, Satana and Taharabad.
Reach By Bus:
Buses available from Nashik and Satana.
Reach By Train:
Nearest railway station is Nashik Road
By Boat:
No boat route.
Facilities available

Accommodation

Food

Garage

Medical aid

Near By Places

Petrol Pump

Souvenir
---
Location Details
---
During the period of Mahabharata, the village which was then known as Ratnapur was located around the Mulher fort. The village was then named as Mayurpur when King Mayurdhwaj ruled this region. The fort was built by the Bagul dynasty and named Bagulgad and then Baglan from 1308 to 1619. In 1638, Mughals invaded Baglan and conquered it ending the prosperous Hindu rule, after which the fort was named as Aurangagad. Mulher had been the Capital of Baglan for all this time. The Marathas attacked the Mulher fort in 1672. In this campaign, Shivaji Maharaj conquered the fort in the Maratha Kingdom. Afterwards, the fort of Mulher was again conquered by the Mughals
User Experience
---
Mulher, the strongest of the three, and known as BaleFort or the citadel, is about half a mile in extent. About half way up, after passing three gateways, comes a rolling plateau with the ruins of what must have been a considerable town. There are still some beautiful ornamented houses of Kanojia Brahmans which gives you a 16th–17th century feel and a mosque, some cisterns and reservoirs. The whole plateau is beautifully wooded chiefly with mangoes and banyans. There is a Ganesha Temple encrusted with beautiful sculptures and carved ceiling. On the flat top inside the fort are the ruins of a large court-house, and a temple of Bhadangnath in good condition with a terrace in front bearing an inscription. Here and there on the slopes are about fifteen cistern, some under ground, others open. All of them hold water throughout the year. There are two ammunition magazines and a third with three compartments. Hargad can be seen in the backdrop of the lake.
Do Not Miss
---
• Ramprasad and Shivprasad cannon on machi. • Ganesh temple on machi. • Shiv temple on machi. • Ram temple on machi. • Bhadangnath temple on top. • Historical remains-Tatbandi, buruj, door, stone steps on North side.
Treks scheduled
Trek Date
No of people
Charges