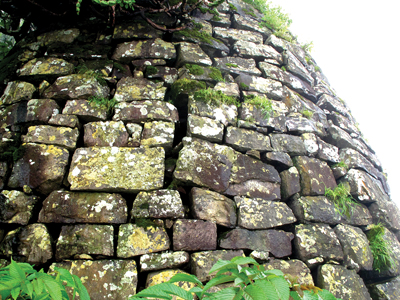 Gambhirgad
---
Location Type
---
Forest Fort
Best season
---
All
Distance from nashik
---
141 K.M.
Trekking facts
---
Way:
From North - East side of Vyahaali village
Time To Climb :
1 hour 30 min / 1 day trek
Difficulty Level:
medium
Spread:
Medium
Water Availability:
Water available in the caves on West side
Carry Along:
No special equipments
Guide:
Take guide from Vyahaali village
How to reach
---
NASHIK to Gambhirgad
Reach By Car:
Convenient by car. Rent a car facility available at Nashik. Sharing vehicles available from Kaasagaon.
Reach By Bus:
Take Dahanu bus from Nashik, get down at Kaasagoan. Sharing vehicels/taxis available ahead till Vyahaali.
Reach By Train:
Trains available up to Nashik Road or Dahanu.
By Boat:
No boat route.
Facilities available

Accommodation

Food

Garage

Medical aid

Near By Places

Petrol Pump

Souvenir
---
Location Details
---
Gambhir in Marathi means 'serious'. Gambhirgad and its environment are just according to its name. Situated on the Gujarat border, it is probably the last fort in Thane district. So strategic is its location that the Maharashtra gazetteer uses the fort as a landmark to demarcate the border between the state and the union territory. In 1818 all that remained of the fortifications was a low retaining wall of loose stones, about 120 feet long, without parapet or defence and with a bamboo gate in the middle. The huts for the military post were near this gateway. Water had to be brought from a distance from a cistern near the top of the hill. In 1862 the fort was in ruins.
User Experience
---
Gambhirgad is a double rigged mountain. The entire region is a dense forest zone. The hill, though very narrow, is quite high. Approaching the fort, one will first reach the plateau which is the machi of the fort, covered completely with vegetation. One shall take a right turn from here to reach top of the fort. One comes across a beautiful water tank along this way. Moving further, one reaches the steps. The climb further is such that one has to move with a cliff on the right. On exploring the fort of right side, one sees remnants of some construction. There is also a temple of a goddess. There are water tanks as well but they are buried under the soil due to erosion. The vertical faces of the fort are quite dangerous. To search for the path in the fog and mist is a completely unparallel experience. The forest department has taken special efforts to preserve the rare species of trees here. Mahalakshmi pinnacle and forts namely Asheri and Adsul are visible from this fort.
Do Not Miss
---
• Dilapidated fortification (Tatbandi) on West side. • Bastion (Buruj) at the extreme East end. • Water tank next to Tatbandi. • Rock cut steps on North - West. • North side view of Kaldurg. • Historical remains on top.
Treks scheduled
Trek Date
No of people
Charges